Consider that the roots of hairs all over your body are buried under layers of epidermis and deeper skin tissues. This explains why plucking a short hair reveals a much longer strand with a bulb — this is the true
Eyebrows take up to 64 days to grow back fully. Eyebrow growth phase
Anagen (growth phase) → Catagen (resting phase) → Telogen (shedding phase)
Anagen is the hair growth phase. This stage in the hair growth-cycle varies from individual to the next (age, gender, genetics all play a role in informing the growth cycle). Plainly, this stage is what determines the length of the hair, which is much shorter for eyebrows than it is for the hair on our heads — which explains why our eyebrows only grow to a certain point.
Catagen is the resting phase. This intermediate residing between the 3 steps in the cycle is when the eyebrow hair has achieved its full length, stopping its active growth and remaining dormant. This phase will normally last 2-4 weeks in duration, and while catagen is intact, the hair follicle will stop its hair production. In stopping hair production, the follicle itself will shrink, causing the strand to detach from its blood supply, ultimately pushing the hair towards the skin's surface (dermis).

Telogen is the natural hair-shedding phase. During this stage, the old eyebrow-hair strand will latently hang in position while a new hair will begin to grow from the same follicle. As the new hair grows upwards, the old eyebrow hair will shed naturally so.

Eyebrows take up to 64 days to grow back fully and follow this growth cycle (3 stages):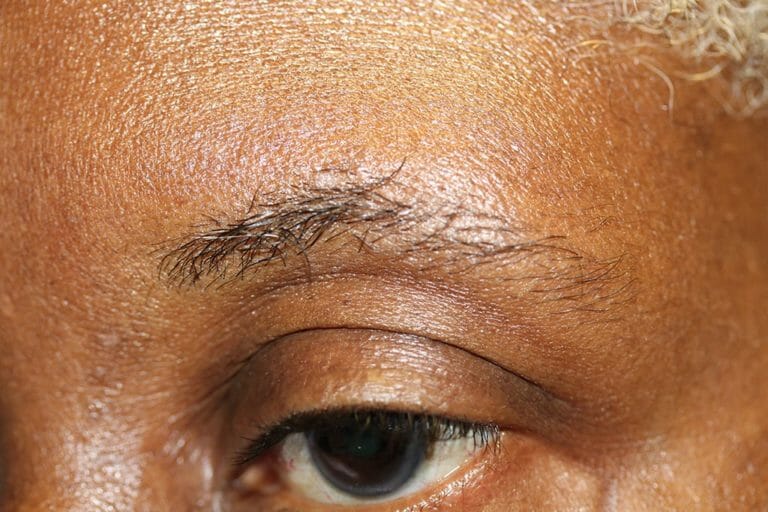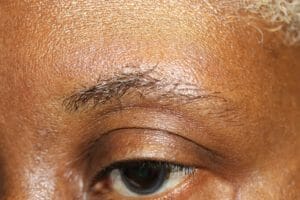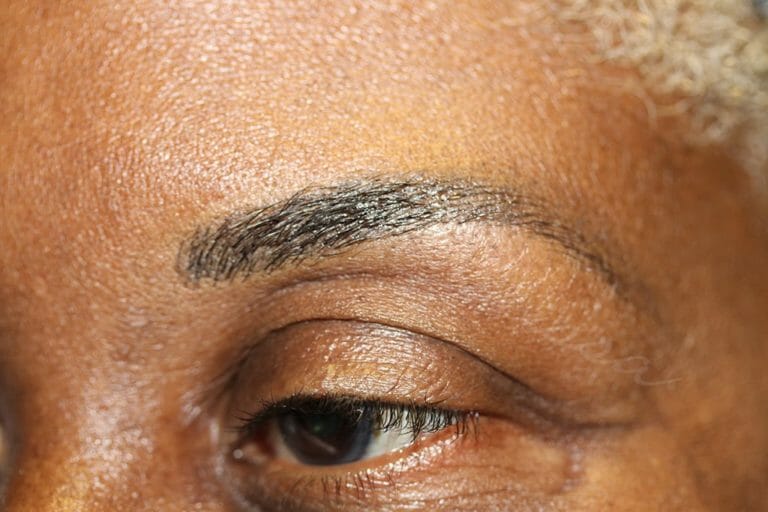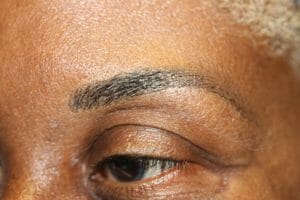 As we age the hair growth cycle can change, meaning the amount of time an eyebrow growth cycle takes will be slowed. A message to young viewers: preserve eyebrow growth while hair cycle is at its optimal, active state. No eyebrow waxing, no over-plucking, no ultra-thin eyebrows. Consider that the roots of hairs all over your body are buried under layers of epidermis and deeper skin tissues. Frequent plucking can also permanently scar the hair follicle. That means, if the hair grows back, it might grow back thinner and paler, and if you keep plucking from the same follicle, it can kill it entirely and prevent any hairs from ever coming from that pore again.
In the case of permanent follicle damage and stunted hair growth, the microblading/permanent eyebrow solution is an effective restorative procedure offered at Ruth Swissa.