Most Popular Treatment of 2018: Lip Lift Scar Camouflage
Most popular cosmetic surgery today, this generation has shifted their focus towards the nuanced appearance of their lips, seeking a more natural full lip appearance (one that combats the risk of a ducky-protruding complexion).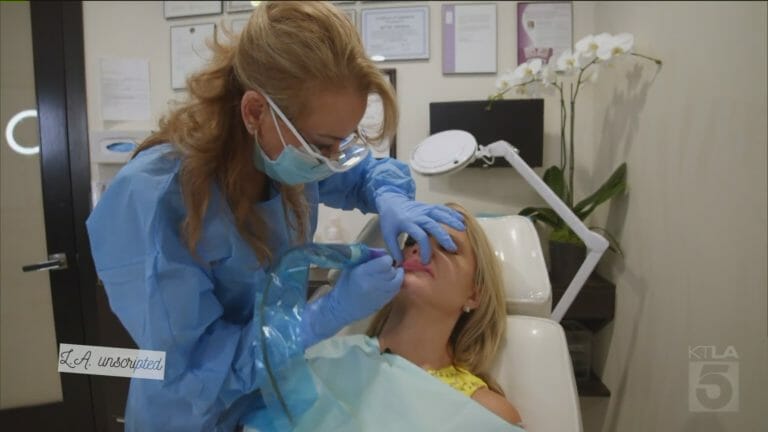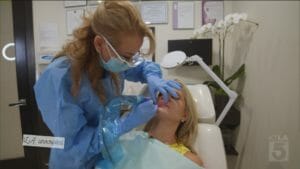 What is the lip lift? Typically done under local anesthesia in less than an hour, the operation shortens the space between the bottom of the nose and the top of the lips (aka the philtrum) by carving out a bullhorn-shaped strip of skin just below the nostrils. The procedure raises the vermilion border [the edges of the lips], causing lips to look more enhanced, and defines the Cupid's bow, so its curves are prominent and crisp. That being said, with the rising popularity of this procedure, patients fail to note that with every incision there is a consequential scar. One of our most popular scar-camouflage patients are lip lift patients. Those who sought out the appearance of a perky upper lip, but were unaware of the not-so-discreet scar that lies beneath the nostrils.
Individuals spanning the ages have inquired about camouflaging the appearance of lighter skin, or the "white line" they describe as the surgical scar residing beneath their nose. Though the lip lift procedure promises a more natural full lip, its one caveat is the noticeable scar beneath the nose.
That being said, here at Ruth Swissa we take pride in our advanced scar camouflage techniques and work towards concealing traces of surgical scars.
For more information contact our Beverly Hills or Agoura Hills office 818. 735. 8818