This is the latest skin rejuvenation treatment, also known as "needle-less botox". JetPeel facial treatment utilizes jet pressure energy derived from aviation technology. This handheld device uses pressurized air, which is accelerated in order to manipulate liquid into fine misty jet streams. These jet streams (subsonic speed of over 200 m/s) are applied to the skin surface with a wand-like instrument. As it travels over the skin, the handpiece generates continuous fine liquid jet streams that provide lymphatic drainage followed by exfoliation of the epidermal layer, and then a gentle tightening to the skin surface while infusing it with skin-specific serums.
JetPeel generates pressurized gas, which is accelerated in order to manipulate liquid into fine misty jet streams. The powerful streams open up microchannels to provide a direct path to deeper skin layers. With specialized serum infusions, JetPeel can address issues such as rosacea, melasma, hair-loss, acne, and rapid scar healing.
JetPeel will leave your skin glowing, dewey and visibly radiant. Through micro-channel penetration, JetPeel infuses the dermal layers with hydration and provides tightening/lifting on loose skin.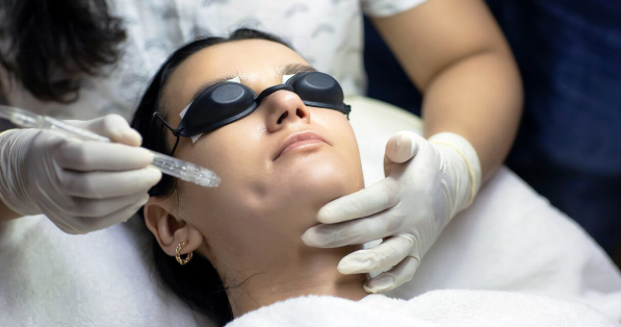 JetPeel can help with the following conditions:
Fine lines and wrinkles (aka Needless Botox)

Dermal hydration (via microchannel penetration)
Skin brightening (improved circulation via lymphatic drainage)

Acne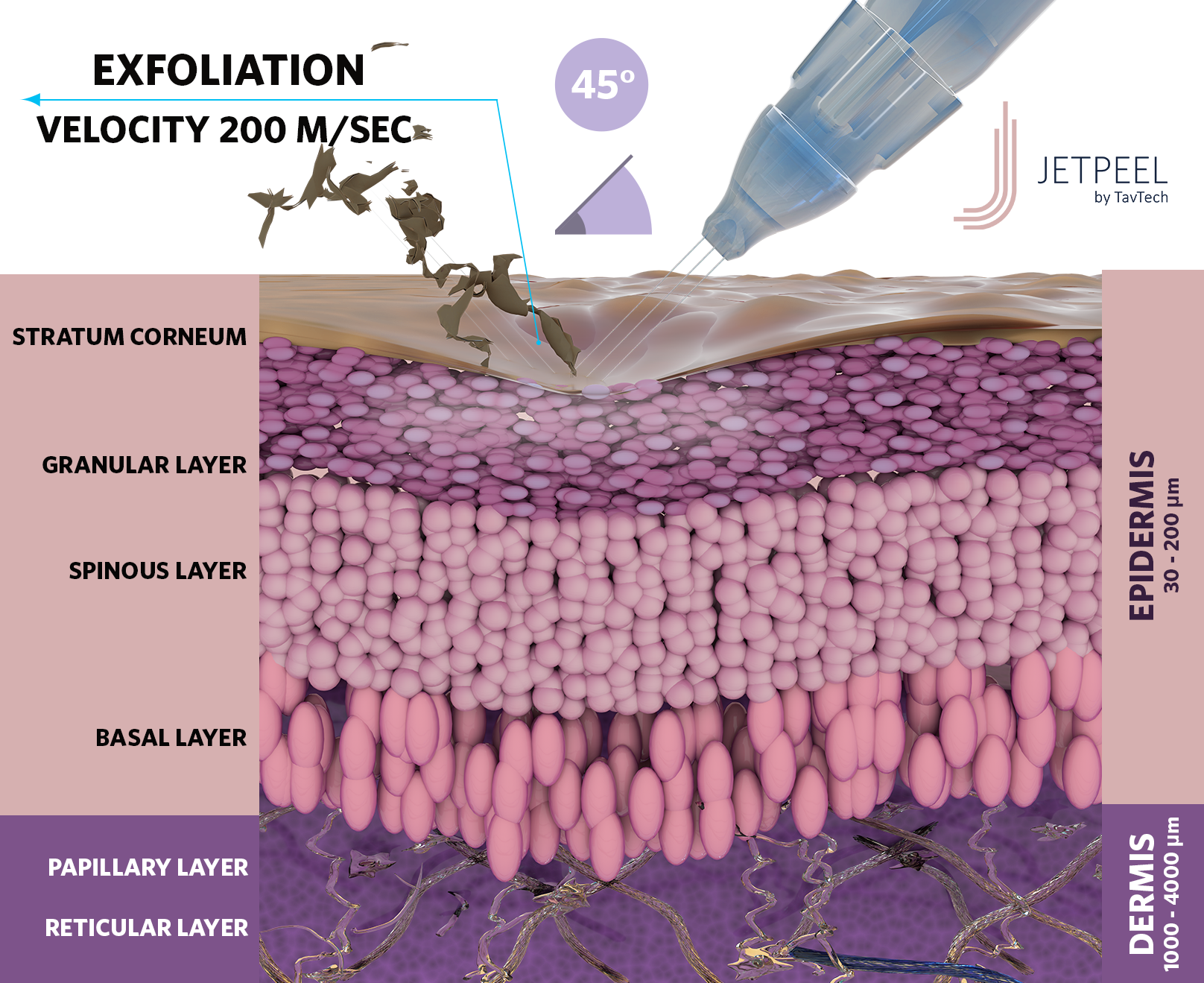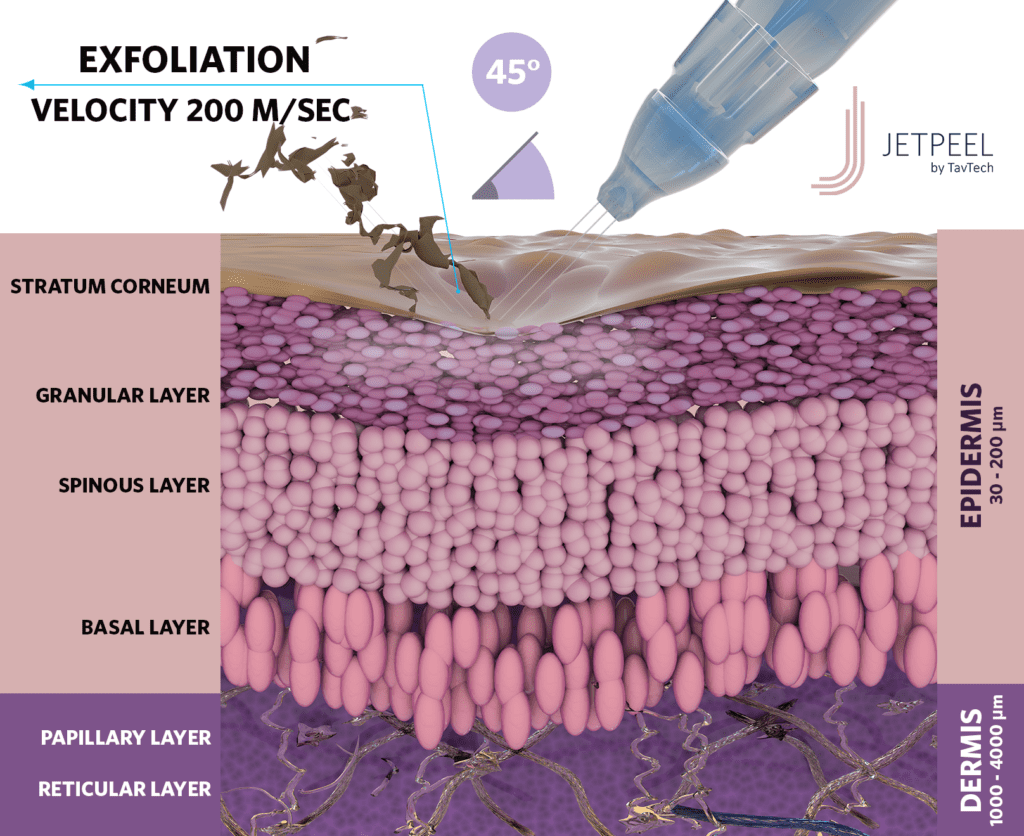 JetPeel works in 4 steps:
Lymphatic Massage / Lymphatic Drainage

– A pleasant and relaxing massage useful for detoxifying the skin and stimulating micro-circulation

Exfoliation – Removal of dead skin cells prepares the skin to receive nourishment in the Infusion stage

Infusion – This step provides effective and deep delivery of active ingredients into the skin

Booster Infusion – This optional step can be included to boost the treatment result.
View this post on Instagram
Ruth Swissa
Proud Member of: