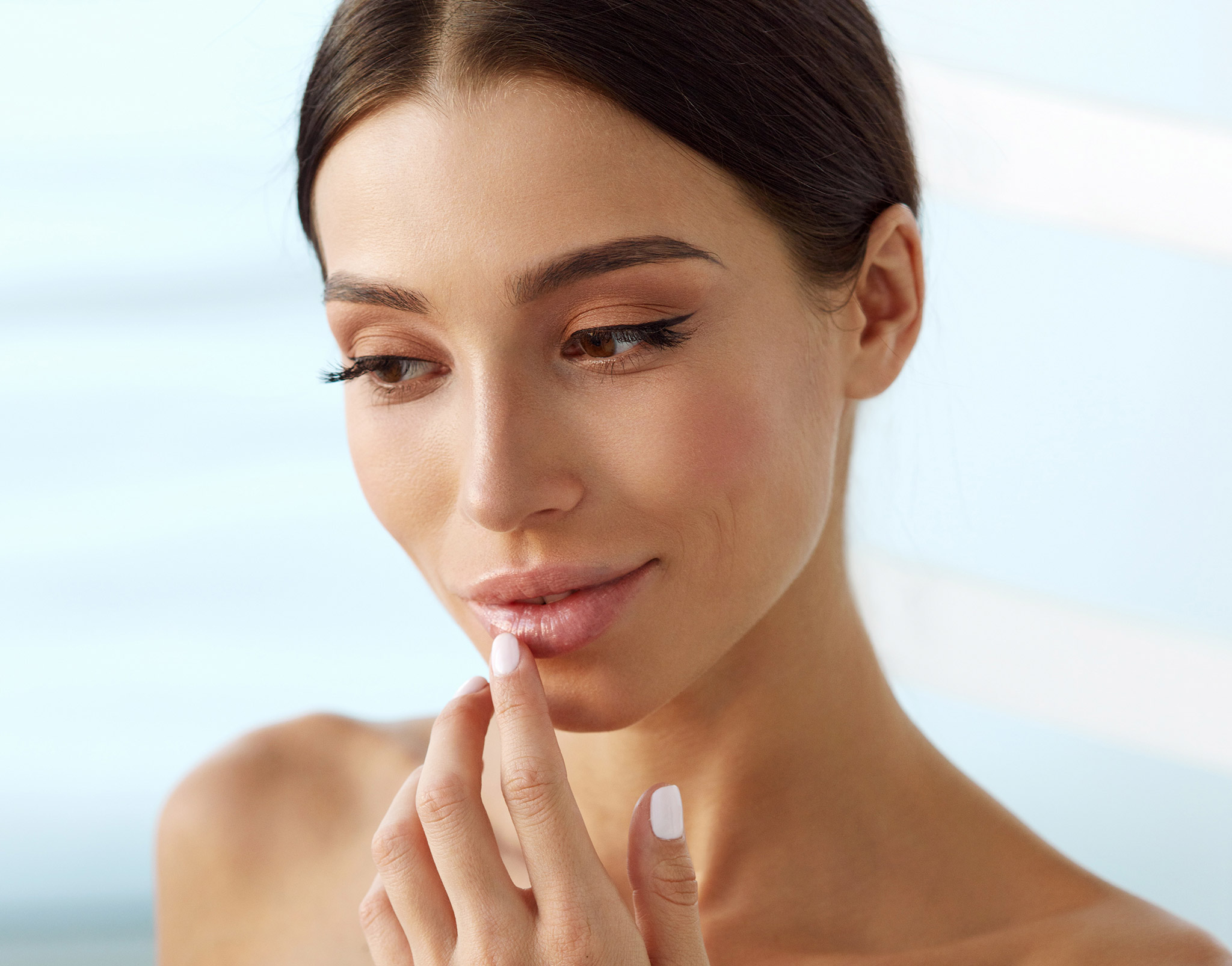 If you're looking for fuller, more vibrant lips that are natural and even-toned, full lip permanent makeup, also known as lip tattoo permanent makeup, can be an excellent option.
Full lips that are even in skin tone have been desirable traits for centuries, from Cleopatra in ancient Egypt to Kylie Jenner in modern times. But not everyone is blessed with beautiful, natural-looking, full lips that are even in skin tone. Fortunately, there are now several options available to enhance the appearance of lips, giving them a true, natural look with the bottom and upper lip skin tone, and permanent makeup lip medical tattoos offer people the ability to achieve their beauty goals.
Permanent makeup lip medical tattoos are a form of cosmetic tattooing that involves depositing pigments into the skin of the lips to enhance their shape, size, and color/skin tone. Unlike traditional makeup, which needs to be reapplied daily, permanent makeup lip tattoos can last for years.
There are several benefits to working with a licensed medical tattoo artist specializing in full lip permanent makeup that gives people natural-looking, even-toned, gorgeous lips. Here are some of the most important benefits of permanent lip tattooing that provides solutions to the primary needs shared by patients across a wide spectrum:
Fuller-looking Lips
One of the primary reasons people get permanent makeup lip tattoos is to make their lips look fuller. This can be achieved by adding pigment to the outer edges of the lips or by shading in the entire lip area to create the illusion of plumpness.
Symmetry
Many people have asymmetrical lips, where one side is larger or fuller than the other. Permanent makeup lip tattoos can be used to balance out the shape and size of the lips, creating a more symmetrical appearance
Enhanced color and lip tone
Lip tattoos can also be used to enhance the natural color or tone of the lips. For example, if you have pale or unevenly colored lips, a skilled lip tattoo permanent makeup artist can create a custom color blend that complements your skin tone and gives your lips a more vibrant, natural look.
Convenience
With a permanent makeup lip tattoo, you don't have to worry about reapplying lipstick or lip gloss throughout the day. Your lips will always look naturally full and vibrant, even when you're not wearing any makeup.
Cost-effective
While the upfront cost of a permanent makeup lip tattoo may seem high, it can actually save you money in the long run. Traditional makeup can be expensive, and you have to keep buying new products as they run out. In addition, creating a natural look requires professional skills the average person doesn't have. With a permanent makeup lip tattoo, you only have to pay for the procedure once, and you'll have beautiful lips for years to come implemented by Ruth Swissa who is known as the best permanent makeup artist in the country, having been featured on the hit TV show Botched more than a dozen times.
Clearly, full lip permanent makeup and lip tattoo for permanent makeup that combines lip fullness with an even skin tone is more cost-effective and offers more natural-looking results, and at Ruth Swissa, you will achieve your beauty goals by working with the best permanent makeup artist in Beverly Hills, West Hills, and all of the country.
FAQS
Our clients seeking full lip permanent makeup represent a broad group of people wanting to achieve a wide variety of looks. Whether they want darker lips, lighter lips, a more full lower lip, etc., there are several things they have in common. First of all, achieving a gorgeous, natural look is always the goal, regardless of the client. Then, there are a range of questions that most of our clients ask, including the following:
How Does Lip Tattoo Permanent Makeup Work For People Seeking Natural-Looking Full Lips With An Even Lip Tone?
At Ruth Swissa, lip tone or lip color is applied to the entire lip surface by the micropigmentation process. We then redefine the shape of the lips, if desired, correcting imperfections in symmetry or shape. Ruth Swissa can even redesign the outline of the lips, in order to create a more desirable look. A few weeks after the procedure, touch-ups are performed, leaving you with full, gorgeous lips. Clients who have 
permanent makeup
 applied to their lips can choose between a package with one touch-up or two, depending on how gradually they prefer to build the color.
Does Lip Tattoo Permanent Makeup Hurt?
At Ruth Swissa, no client has ever complained of pain when receiving lip tattoo permanent makeup. During the procedure, topical anesthetics are applied to the lips to minimize any discomfort you may feel. We have also acquired a new cooling machine that makes the procedure much more comfortable for our patients.
How Will My Lips Look Immediately After Receiving Lip Tattoo Permanent Makeup?
Immediate results will vary from one person to another, based on the condition of the lips. However, most patients experience slight puffiness that will be apparent for the first 24 hours. The applied color is likely to appear approximately 25% darker or lighter immediately after its application, but it will achieve its permanent color after a few weeks. During this interval, it's normal for your lips to feel somewhat dry or chapped, so we strongly advise you to frequently apply moisturizing lip balm.
Is it possible to have natural-looking permanent lip color?
Yes. The full lip permanent makeup yields the most natural results, as lip liners tend to look very unnatural. With the help of Ruth's skilled color-blending expertise, the pigment shouldn't stray too far from the original color in order to preserve the natural look. Full lips look luscious and last longer.
Who is the best candidate for full lip permanent lip makeup?
The best candidates for permanent lip makeup are individuals with naturally faint lip color, individuals with scars or discoloration around the lips, individuals with uneven lips, and those who simply want to save time by not having to apply and remove makeup on a daily basis.
If I have a scar on my lip, is it possible to blend my color?
Yes. Ruth Swissa specializes in scar camouflage and prides herself in her sharp color-blending sensibilities.
What makes Ruth Swissa the best lip tattoo permanent makeup expert?
When choosing a permanent makeup professional, it is important to select a licensed cosmetologist who is a member of t
he Society of Permanent Cosmetic Professionals
 and has proven experience. Not only does Ruth Swissa tick those boxes, but her experience is sought after by the top plastic surgeons in the world. In fact, Ruth Swissa has been featured on the TV series 
Botched
 more than 20 times, and her cosmetic medical tattooing knowledge, and eye for artistry and high bodily aesthetics, makes her the best.
How do I start the process for getting full lip permanent makeup?
You will want to start by scheduling a lip tattoo permanent makeup consultation with Ruth Swissa. During this consultation, you can discuss your goals for the lip tattoo permanent makeup, ask questions, and get a sense of Ruth's approach and style.
Do I need to prepare my lips for permanent makeup applications?
In the days leading up to your appointment, it's important to take good care of your lips. This means staying hydrated, avoiding alcohol and caffeine, and exfoliating your lips gently to remove any dead skin.
Are there aftercare instructions to follow?
After your permanent makeup lip tattoo, it's important to carefully follow Ruth's aftercare instructions. The instructions will vary from one client to another, but they will likely include avoiding certain foods and drinks, applying a healing ointment, and avoiding exposure to the sun.
Call Ruth Swissa for the Best Lip Tattoo Permanent Makeup / Full Lip Permanent Makeup
You deserve to have lips that offer that full, beautiful, even-toned look that is naturally stunning in appearance. Call today to book your full lip permanent makeup consultation, and discover how Ruth Swissa can help your outer beauty reflect that amazing inner beauty that you keep deep within. The lips are one of the first features people notice. When you partner with Ruth Swissa, you can achieve the lips of your dreams, and enjoy life to the fullest!