Alopecia is a disease that attacks hair follicles and causes hair loss, which devastates the lives of many people who struggle with their appearance. The best way to address these aesthetic concerns is to get a hair tattoo for alopecia and eyebrow tattoos for alopecia with Ruth Swissa, one of the country's leading medical tattoo artists based in Los Angeles County.
The right hair tattoo and eyebrow tattoos will give people suffering from alopecia a beautiful, natural look that will help to boost one's self-esteem and confidence. Ruth Swissa combines her advanced medical tattooing knowledge with her eye for artistry to restore natural-looking beauty to people suffering from alopecia. Call now to book your hair tattoo and eyebrow tattoos consultation today.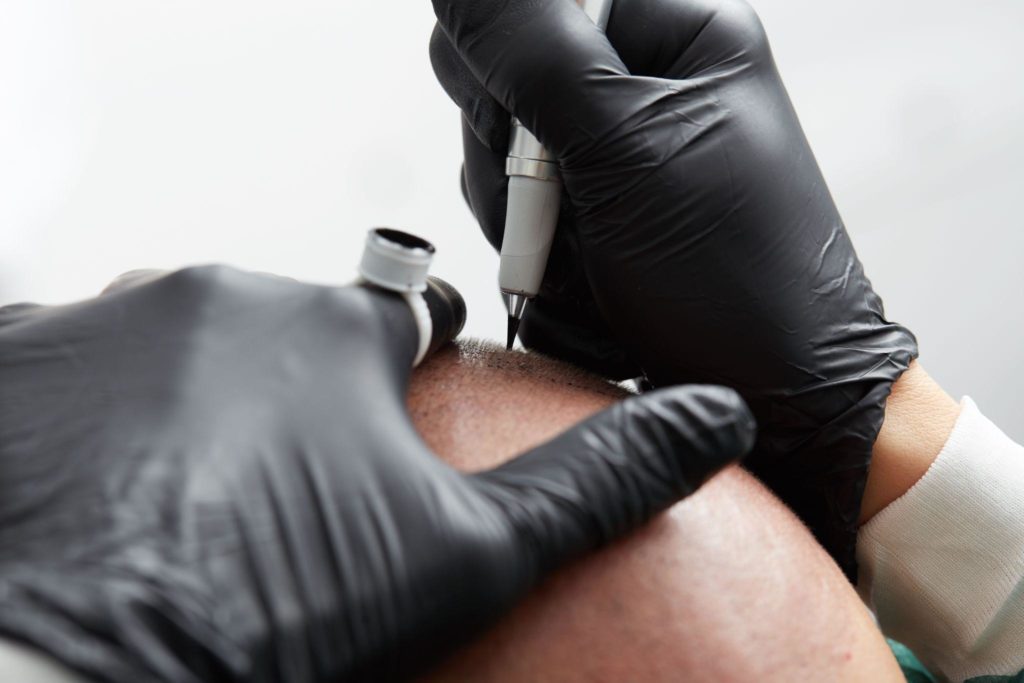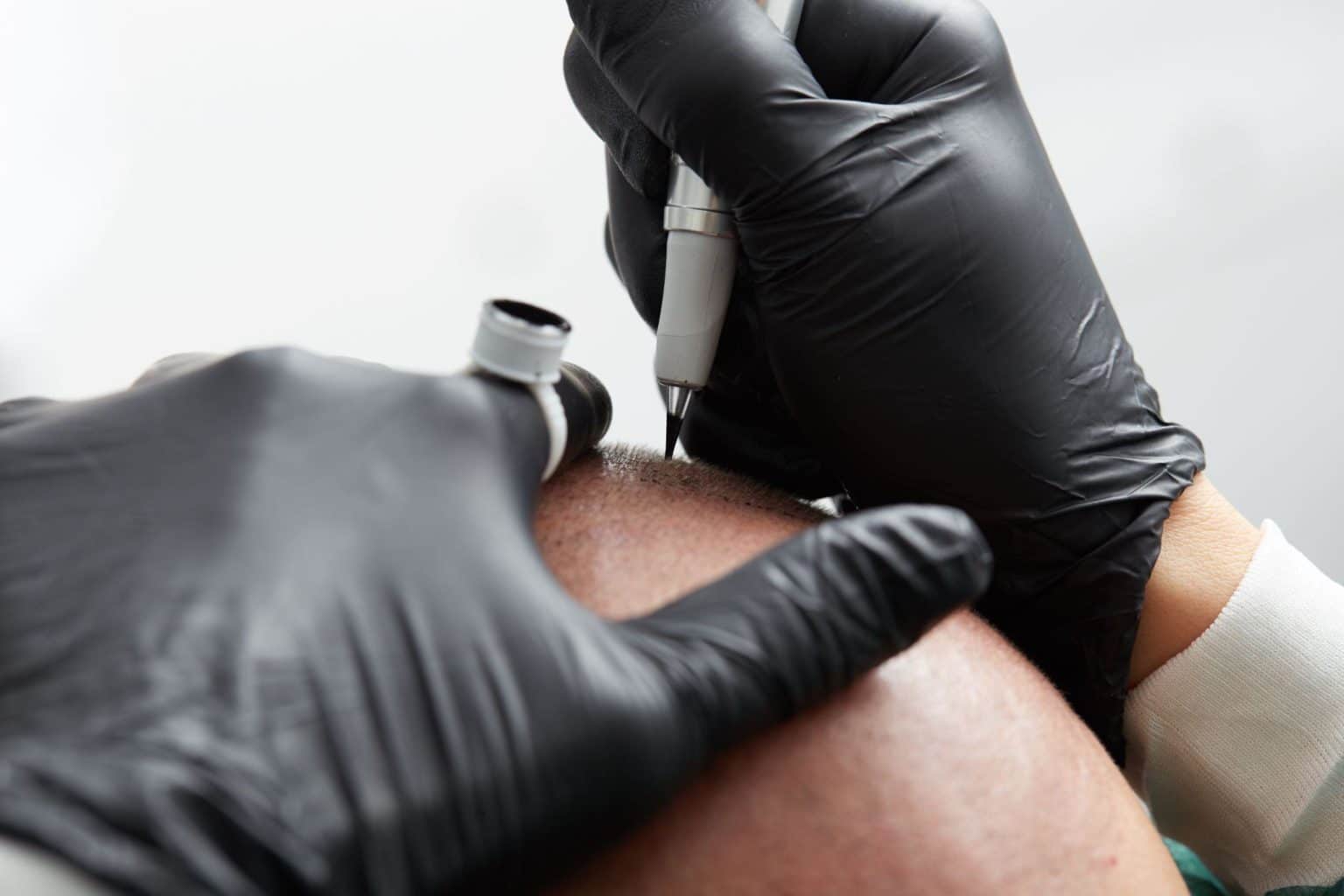 What Main Types of Alopecia can Be Treated with a Hair Tattoo and Eyebrow Tattoos?
There are three main types of alopecia that Ruth Swissa treats with a hair tattoo and eyebrow tattoos. These include the following:
Patchy Alopecia Areata – This is the most common type of alopecia where hair loss occurs in one or more areas of the scalp (usually in coin-sized patches) or on other parts of one's body.
Alopecia Universalis – This type of alopecia results in total hair loss on the face, scalp and the rest of the body. It is rare.
Alopecia Totalis – This type of alopecia typically results in total hair loss on the scalp.
When you book your consultation for a hair tattoo and eyebrow tattoos for alopecia, Ruth Swissa will examine your condition and develop a customized approach that will best help you hit your beauty goals.
How is a Hair Tattoo for Alopecia Performed?
When someone gets a hair tattoo for alopecia the process involves tattooing the scalp with thousands of little dots layered on one another to create the appearance of natural-looking hair follicles, and in turn these cosmetic tattoo follicles must be produced in a manner so that, collectively, the overall appearance looks natural and authentic. The ink used is a pigment designed to compliment one's natural hair color and skin complexion.
How are Eyebrow Tattoos for Alopecia Performed?
Eyebrow tattoos last a long time, but they are not actually permanent as the pigment ink is applied to the area between the epidermis and the dermis meaning it is a semi-permanent tattoo that will require follow-up touch-ups to ensure they don't fade over time. Eyebrow tattoos are made by using a very small needle that applies a special pigment with fine, little strokes to create the appearance of an individual hair. Only a highly trained medical tattoo artist like Ruth Swissa can create eyebrow tattoos that look natural.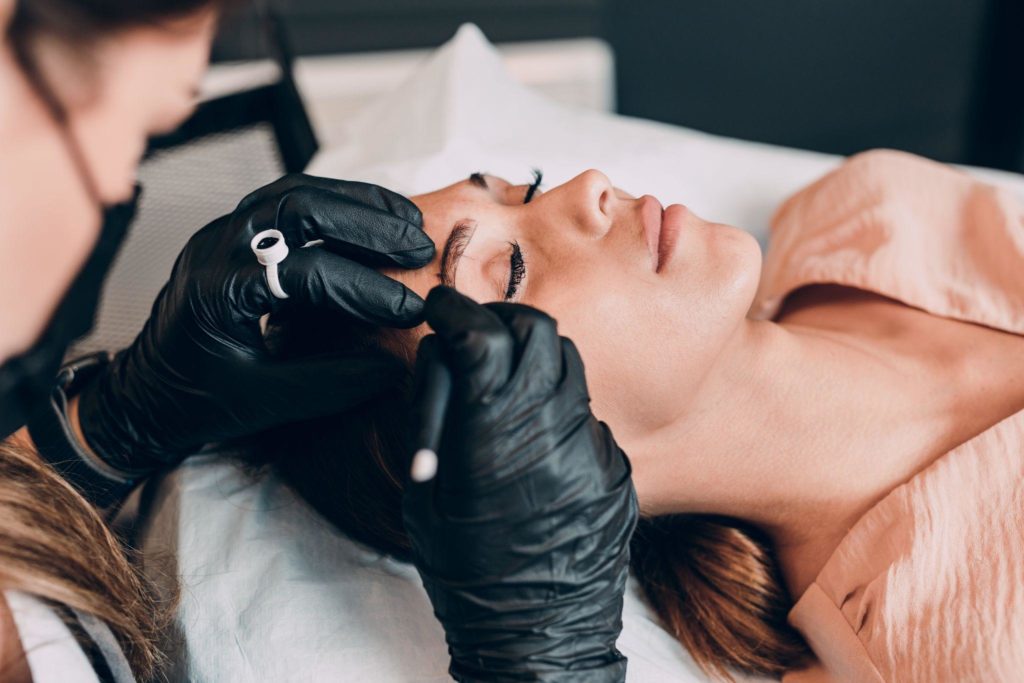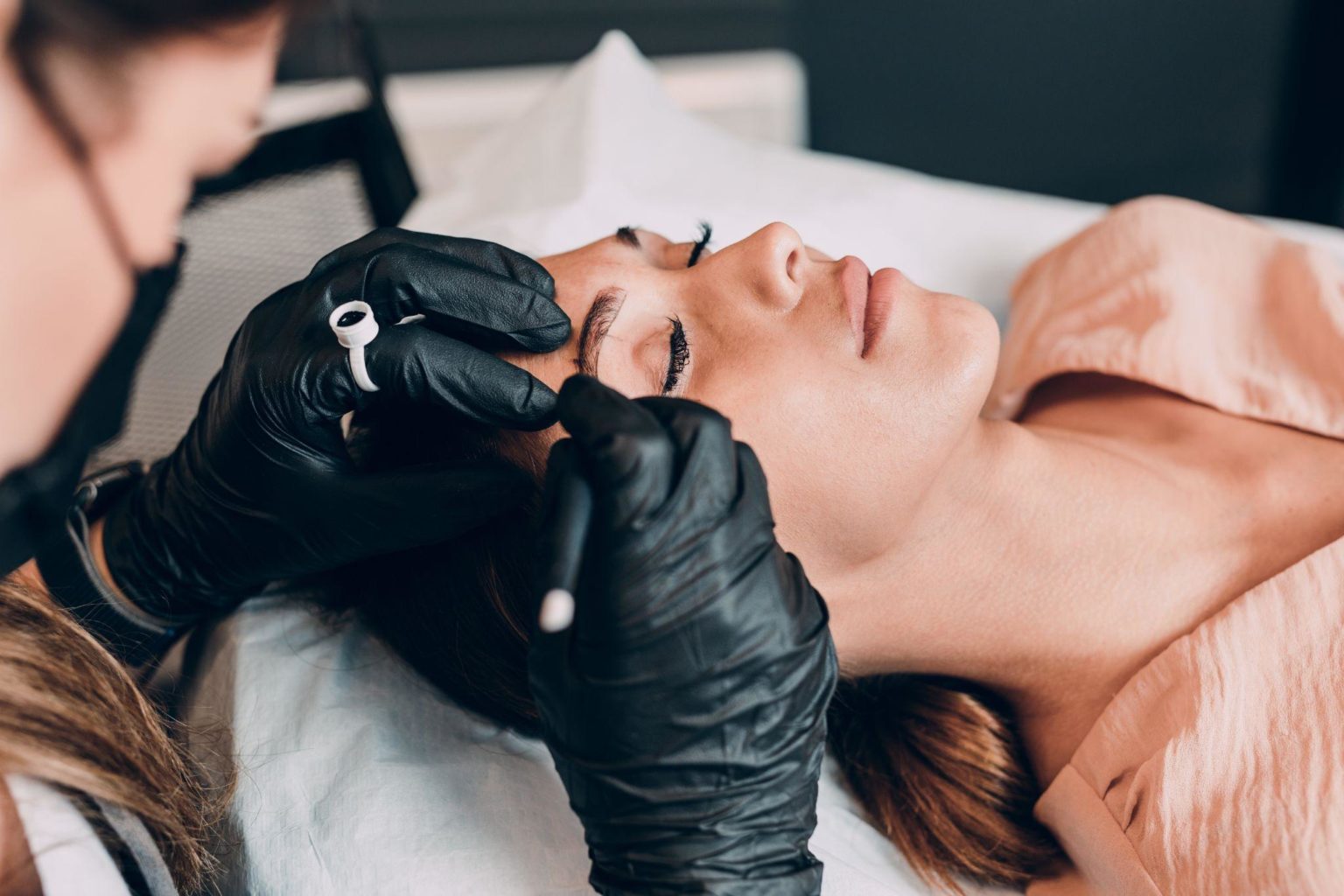 How Long Do Eyebrow Tattoos Last?
Depending on the individual's skin type and condition, the longevity of eyebrow tattoos can differ from one person to another. However, most eyebrow tattoos for people with alopecia last between six and 12 months. After the skin has cycled through, the pigment ink will rise to the surface or move underneath the skin giving off a lighter appearance. You will need to go in for additional treatments to maintain depth, symmetry, definition and balance of the eyebrows, and most people only need to go in for maintenance treatments once or twice a year.
How Many Treatments Will I Need to Get a Hair Tattoo for Alopecia?
When people with alopecia seek a hair tattoo to camouflage bald spots and / or to define a hairline, treatments are usually done in a minimum of two with one week running in between treatments. This is due to the fact that your skin will naturally reject some of the pigment right after the first treatment. While it is usually the case to see significant results after the first treatment, a complete look normally comes after a second or third treatment. If a third treatment is necessary, this will likely be scheduled to take place one to three months after the second treatment concludes in which final touches will be applied.
Contact Ruth Swissa Today for the Best Hair Tattoo for Alopecia and Eyebrow Tattoos
Living with bald spots, lack of a brow, a mis-shaped hairline, or no hair at all is a devastating fate that can have a grave impact on one's self esteem. Ruth Swissa has mastered the art and science of creating the best hair tattoo for alopecia and eyebrow tattoos that look 100% natural, and that restore confidence in people who want to live their best life possible. Call today to book a consultation and discover how a hair tattoo for alopecia and eyebrow tattoos can change your life.
Watch this video of an Alopecia sufferer regaining her confidence and sense of beauty through Ruth Swissa's Alopecia Hair Micropigmentation. Ruth Swissa is a Medical Tattooing specialist and a trusted Network Provider for Cedars-Sinai Medical Group. For a consultation, contact us today!
Click here to learn more about Alopecia Hair Micropigmentation
Ruth Swissa
Proud Member of: