A Temporary Realistic-Looking Solution For Breast Cancer Survivors
This new product for breast cancer survivors was developed with sensitivity and understanding. Ruth Swissa has created an amazingly realistic 3D areola tattoo which is designed specifically for those who do not want permanent make-up just yet, only something temporary yet realistic.
Ruth is especially gratified by her work with breast cancer survivors and considers this a very important option which provides:
An important step in recovering not only physically but also emotionally.
A renewed sense of self-esteem and confidence through Ruth's artistry and compassion.
A treat, giving yourself a refreshing interlude from the daily grind in a professional medical spa with discretion and privacy.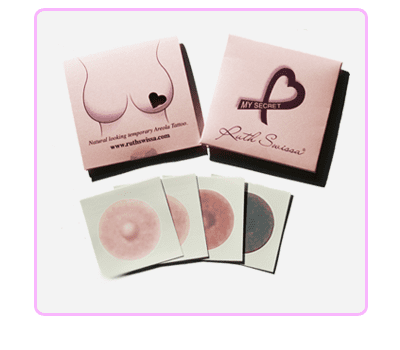 The temporary areola tattoo works just like any nonpermanent tattoo would – simply by placing it on the designated spot, wetting the back of the paper while holding it down and slowly pulling the paper away.
The temporary areola tattoo is a safe, quick, and easy way to achieve a look that many usually pay hundreds to acquire. This application of flesh-colored pigments may be used either as a supplement or as a less invasive alternative to skin-grafting.
Ruth Swissa
is a network provider and contracted provider of the Cedars-Sinai Medical Group.
In tandem with Cedars-Sinai Health Associates (CHSA), Swissa works with Cedars Sinai's patients on a physician referral basis. What distinguishes Swissa among other medical micropigmentation experts and permanent makeup artists is Swissa's strong partnership with medical facilities and medical professionals. This health-provider affiliation allows both fields to collaborate and syndicate a practice that enhances patient recovery, and ultimately, post-patient lifestyle. Working closely with physicians and plastic surgeons who specialize in breast cancer, tra uma and burn victim reconstructive surgery, Swissa is Cedars Sinai's appointed provider of scar camouflage, areola restoration (areola medical tattoo), and permanent burn concealment. Medical micropigmentation is a revelational non-invasive alternative to surgical reconstruction. Swissa carries out this process by depositing flesh-toned organic pigments into the epidermis of the skin. Her expert pigment pairing and ink deposit technique creates an illusion of even colored skin, a process that gives rise to more elaborate procedures such as areola pigmentation (a nipple replication that gives the impression of a three-dimensional structure without the need for invasive surgery).
— Ruth Swissa has a long history of working extensively with plastic surgeons. Swissa is a member of the Society of Permanent Cosmetic Professionals and the American Academy of Micropigmentation.
Another Alternative: Permanent Areola Pigmentation
While the temporary areola tattoo is the ideal solution for some women, Ruth Swissa also offers areola pigmentation for women who want an areola permanently on their breasts.
Permanent areola pigmentation is a medical micropigmentation process that is used to improve the aesthetic appearance of the nipple areola complex after reconstructive breast surgery. This method of pigmentation is less laborious than transplants and similarly beneficial. Tiny droplets of custom blended colors are skillfully deposited into the dennal layer of skin to simulate natural looking or well-defined make-up.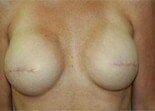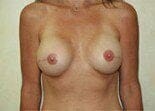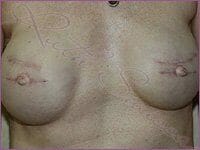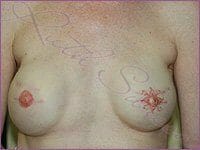 Ruth Swissa
Proud Member of: