Ruth Swissa provides professional Microblading in Los Angeles, with locations in Beverly Hills and West Hills. If you are looking to get permanent makeup, we have the best solutions and can get the best results possible. Contact us today for more information, consultation or to schedule a microblading appointment.
Ruth Swissa provides professional Microblading in Los Angeles, with locations in Beverly Hills and West Hills. If you are looking to get permanent makeup, we have the best solutions and can get the best results possible. Contact us today for more information, consultation or to schedule a microblading appointment.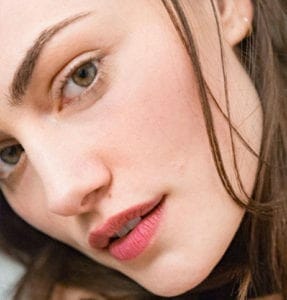 It is a procedure that differs slightly from the Hand-Application method in that its movements and gestures of application are dissimilar. Both Microblading and Hand-Application method are forms of permanent makeup, but what distinguishes the two and considers them more preferable to tattoo machines is the intricacy of their procedures.
We use precision instruments for our microblading services in Los Angeles county. Microblading uses a manual handheld applicator as opposed to an abrasive tattooing machine used in regular tattoos. With a smaller device, permanent makeup artists are able to get finer detail and fabricate very natural-looking features, such as simulating the appearance of hair in eyebrows. With the ability to draw hair strokes, the Microblading technique has been most desirable to those looking for a natural and accentuating look.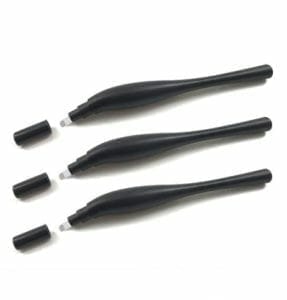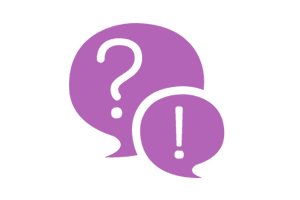 It is important to note that Microblading is certainly not a new method. This technique has been around for decades, if not more. Early permanent makeup has greatly made use of this method, but the emergence of branding and advertising has introduced this method as a recent sensational development.
When seeking a Microblading practitioner, it is important to make sure to view before and after pictures, and to make sure the photographs belong to the permanent makeup specialist you are visiting. With Microblading in Los Angeles, CA at her Beverly Hills or West Hills locations, Ruth Swissa is acclaimed in her ability to correct permanent makeup and implement color correction, more specifically, Microblading color correction. The process entails of many tasks, but mainly, it takes patience for the desirable corrected results to come through. Permanent makeup correction is certainly possible, but avoiding the need for such procedure is easily avoidable if simple measures are taken.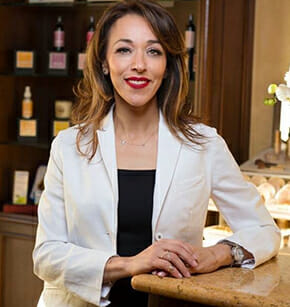 Ruth Swissa: The Best Microblading Los Angeles County Offers
When people seek a fuller brow and the illusion of more defined eyebrows, many turn to Ruth Swissa in Los Angeles for the best microblading procedure. Microblading is a semi-permanent tattooing technique that focuses on the eyebrows. It is used on people who don't have eyebrows (whether due to an accident or an illness or medical condition such as alopecia universalis), as well as those with brows that are patchy or irregular. People spend millions of dollars every year on waxing treatment, threading, plucking, and fillers. However, the results aren't as long-lasting as microblading, a more permanent solution to people seeking the perfect eyebrows to compliment their overall appearance in a natural manner. Eyebrows also usually change; another reason why so many people seek microblading treatments from permanent makeup providers in Los Angeles.
How does Microblading Work?
Microblading is a form of tattoo artistry that's unlike a traditional tattoo. Microblading involves implanting pigment under the skin with a handheld tool in which hair-like lines are made to reflect one's natural eyebrow hairs. The strokes made are not as deep as a regular tattoo, but enough pigment is implanted under the skin to create semi-permanent tattooing giving one the appearance of realistic-looking eyebrows.
How do Patients Need to Prepare for Microblading?
When going in for microblading, there are some things you should avoid prior to your treatment. Avoid anything that thins the blood. If you take aspirin or use retinol regularly, cease using these one week before your treatment. This is a bad combination, as aspirin thins the blood and retinol makes your skin thinner, and together these conditions can cause one to bleed more. You should also avoid alcohol 24 hours prior to your microblading procedure, as well as anything with caffeine. In addition, alcohol and caffeine should be avoided during the healing process.
Does Microblading with an Eyebrow Tattoo Hurt?
Pain is relative; what may hurt some doesn't necessarily hurt others. However, most people who have microblading with an eyebrow tattoo as the end result describe the feeling as being like mild little scratches. Patients have the option to topically numb the area with a gel to further decrease any feeling. In fact, some people report that they don't feel anything at all.
What does Microblading Recovery Look Like?
After you have microblading done on the eyebrows, you will need to protect that area from moisture for one week. This means no swimming, washing your face, or even performing activities that could cause you to sweat. The reason for this is simple: if the freshly bladed part of the skin gets wet too early, the scab will come off prematurely and the pigment will be lost.
During the average recovery time of one week, some patients may experience redness and itching. If you experience these symptoms you can use Vaseline to alleviate the skin. Your microblading specialist will give you some aftercare ointment to use, so be sure to follow the instructions. Finally, avoid wearing makeup or using other facial products during the recovery time while your eyebrows are healing. You can also expect your eyebrows to appear darker during that first week, but the dark coloration will fade between 30 and 40 percent.
How Long does Microblading Last?
Typically, microblading lasts for three years and then requires routine touchups roughly once every six months. Microblading is long-lasting, but at the same time the pigment in the brows will naturally fade over time. This means microblading is a commitment and a small investment that just requires patients to be dedicated to getting their touchups, as needed. Some people will metabolize the pigment faster, but those with oily skin may see the pigment breaking down faster. Once you go in for your first microblading treatment, the clinician will be able to give you realistic expectations based on your skin's condition.
Call Ruth Swissa for the Best Microblading Los Angeles has to Offer
With locations in Beverly Hills and West Hills, Ruth Swissa offers Los Angeles residents two convenient locations to book the best microblading sessions available. Being featured on national television for her revolutionary work, Ruth Swissa can offer you natural-looking eyebrows through advanced microblading techniques, transforming the way you look and feel. Call for a consultation today and learn how microblading can help you achieve your beauty goals and help you live the best version of your life.
If you are looking for professional and trusted Microblading in Los Angeles, Ruth Swissa offers precision Microblading at her Beverly Hills and West Hills locations.
Ruth Swissa
PROUD MEMBER OF: