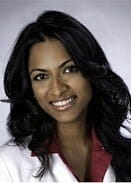 Dr. Sarmela Sunder
Sunder Plastic Surgery
To Whom It May Concern:
As a facial plastic surgeon, I have seen the work of many permanent make-up artists up close. Ruth Swissa's artistry and talent far surpasses that of any other. Ruth has a true gift for this art form, but what makes her truly exceptional is her understanding of the science behind the products that she uses and endorses. She is a true professional whose mastery of her field is remarkable.
Ruth is equally gifted in her reconstructive work, as she is with her cosmetic work. Her true passion for her craft is evident in the superb and exceptional quality of her results. In the past, I have seen far too many individuals who have obviously "drawn in blue-gray" eyebrows, but Ruth's results are nothing short of natural results. She has really perfected her technique so that what she provides her clients with is an enhanced and improved version of themselves. Patients that I have referred to her have constantly commented on her superior results.
It is rare to find an individual who is as knowledgeable and technically talented as Ruth in this field. It is with great enthusiasm that I highly recommend Ruth Swissa and her services.
Regards,
Sarmela Sunder, MD
Facial Plastic Surgeon


Ruth Swissa
Proud Member of: