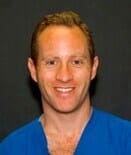 Kryger Institute of
Plastic Surgery
February 15th, 2010
Re: Ruth Swissa
Letter of Recommendation
To Whom It May Concern:
As one of the busiest breast cancer reconstruction plastic surgery practices in the area, we have sent numerous patients to Ruth Swissa for medical tattooing of reconstructed nipples.
She has done a superb job on all of the implant reconstructions, as well as the TRAM flap patients that we have sent her.
Our patients tell us that she is kind, warm, and compassionate, and we have seen the results and know that she is technically outstanding. We hold her in the highest regards, and we will continue to send our patients to see her.
Sincerely,
Gil Kryger, M.D
Diplomate of the American Board of Plastic Surgery
Zol Kryger, M.D.
Diplomate of the American Board of Plastic Surgery


Ruth Swissa
Proud Member of: