Collagen induction therapy, also known as a microneedle facial, is a technique performed by a medical spa technician in which tiny, sterilized needles make miniscule wounds to the face, which in turn cause the body to produce more elastin and collagen to heal the skin and give it a healthier, younger appearance. Also known When a medical spa specializing in collagen induction therapy or a microneedle facial applies these treatments, patients have a much better alternative to going through a costly and lengthy and uncomfortable plastic surgery procedure.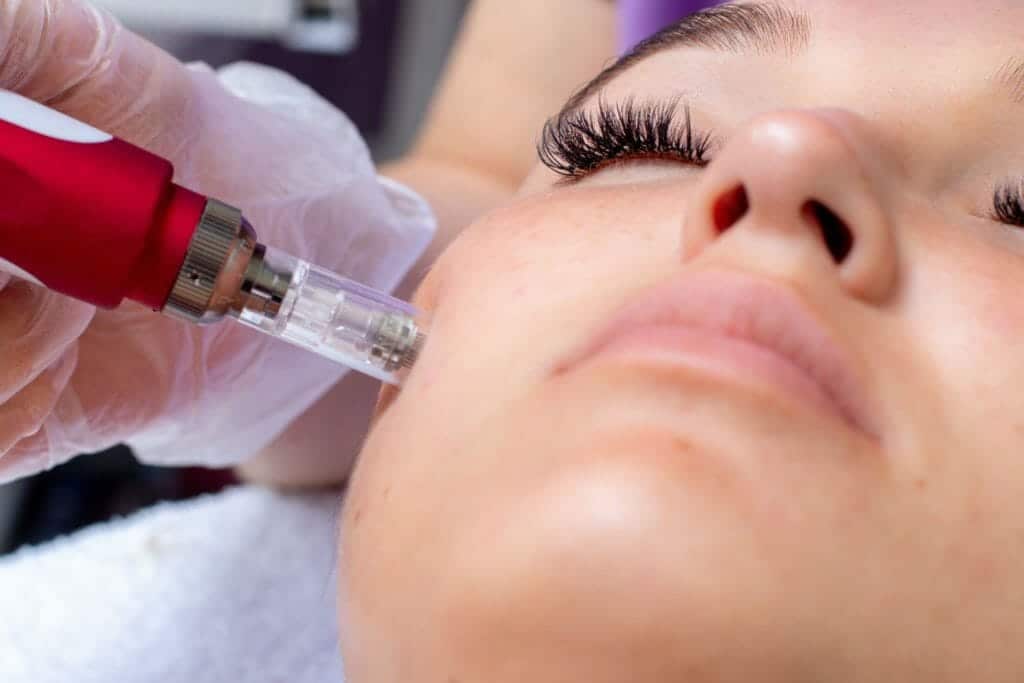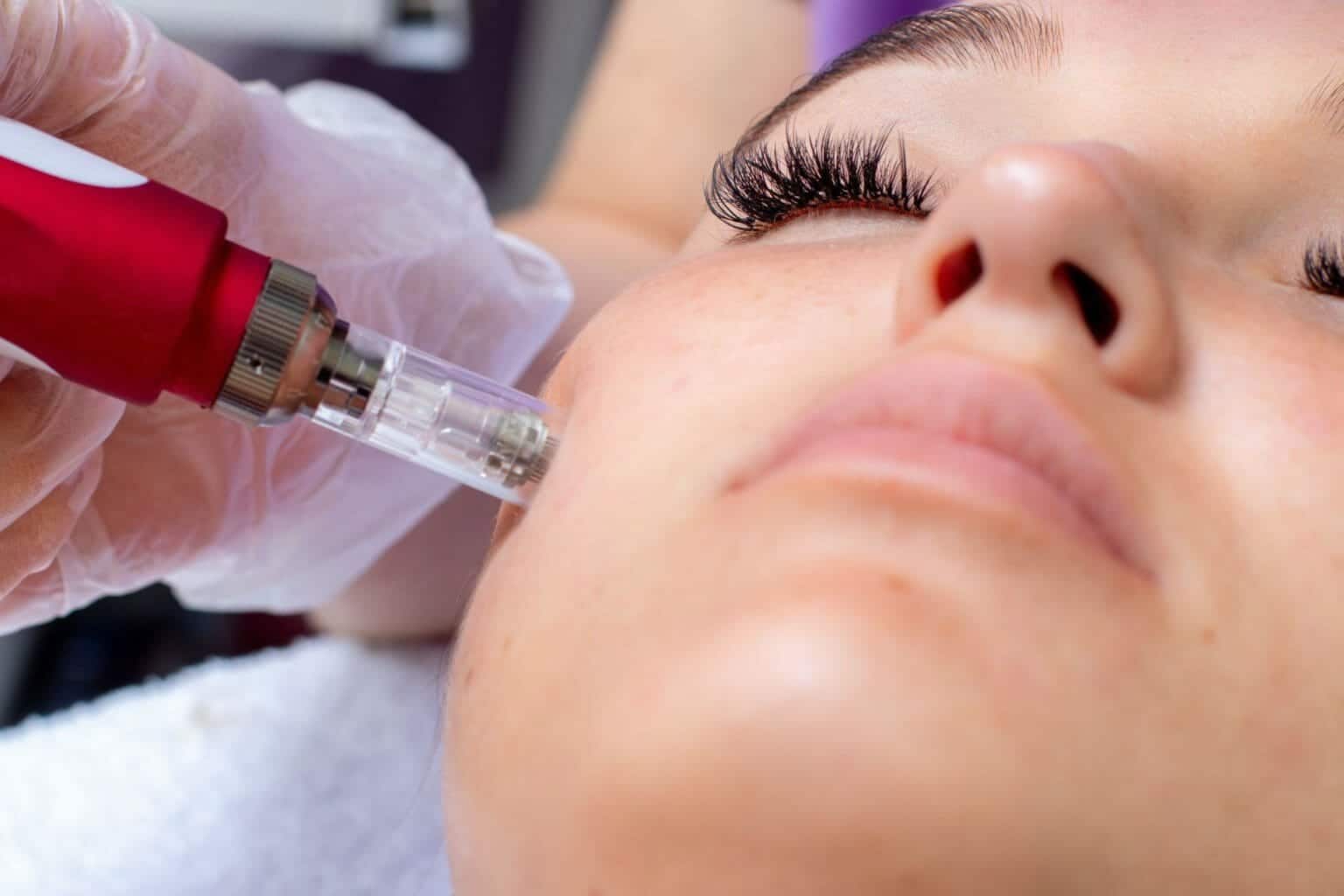 About Collagen Induction Therapy: The Microneedle Facial
Collagen induction therapy is truly a one of a kind facial. The microneedle facial can target the skin from multiple angles, with dramatic results that go beyond simple resurfacing, to the repair and restoration of aging skin. At the heart of collagen induction therapy, the Microneedle Therapy System (MTS) is our patented MTS RollerT – a unique 'Type I' FDA-approved supplemental medical tool that is ideal for non-surgical and non-ablative treatment of various skin conditions such as aging (wrinkles, stretching), scarring (acne, surgical), and hyperpigmentation. Clinical studies have shown MTS (microneedle therapy system) to be more effective than ablative treatments like laser resurfacing, dermabrasion, and chemical peel and just as effective as non-ablative treatments like IPL, CO2 laser, and Fraxel in stimulating collagen and elastin production to thicken the skin thereby erasing wrinkles and smoothing scars.
What are the Advantages of Collagen Induction Therapy / Microneedle Facials?
Ruth Swissa has perfected collagen induction therapy, offering the best microneedle facials in the country. Some of the key advantages to having collagen induction therapy include:
Microneedle Skin Roller can increase serum absorption by as much as 1,000 times
The treatment is almost free of pain
There are no known negative side-effects
The process stimulates physiological responses
There is no damage to the skin
It can be used on thin skin, and on all areas of the face, neck, and body
Extremely high absorption of any type of chemical substance
Collagen induction through controlled mechanical stimulation.
Complete preservation of the epidermis during the procedure
No permanent damage to the skin, no pain during the procedure
Realignment of old collagen bundles
Enhances Iontophoresis and Sonophoresis treatments
Be sure to call Ruth Swissa today for a consultation and learn how collagen induction therapy can take years off your look, improve the health of your facial skin, and all the other benefits you will receive from this simple, ground-breaking service that's a fraction of the cost of plastic surgery.
What Can I Expect from Collagen Induction Therapy for Facial Resurfacing?
If you are about to have your first collagen induction therapy treatment, you will naturally have several questions for Ruth Swissa, and one that we are always asked centers on expectations and what kind of results to look forward to. Most of our clients who invest in collagen induction therapy benefit from the following:
Reduce visible pores
Diminish fine lines, deep folds, and wrinkles
Correct textural irregularities, rosacea, and acne scarring
Smoothen and even out skin tone and texture
Tighten the lax skin around the neck, jowls and décolleté
Virtually pain-free with minimal downtime
Treatments are safe, quick, and effective for all skin types. Our Venus Viva™ approach works to improve the overall texture of your skin by addressing a wide range of common concerns, including wrinkles, discoloration, acne scarring, and stretch marks. What makes the Venus Viva™ truly unique is its ability to cover a greater surface area and treat multiple issues in the same session. Plus, it's 100% safe—Radio Frequency has been used in modern medicine for decades because it's proven to be safe and effective.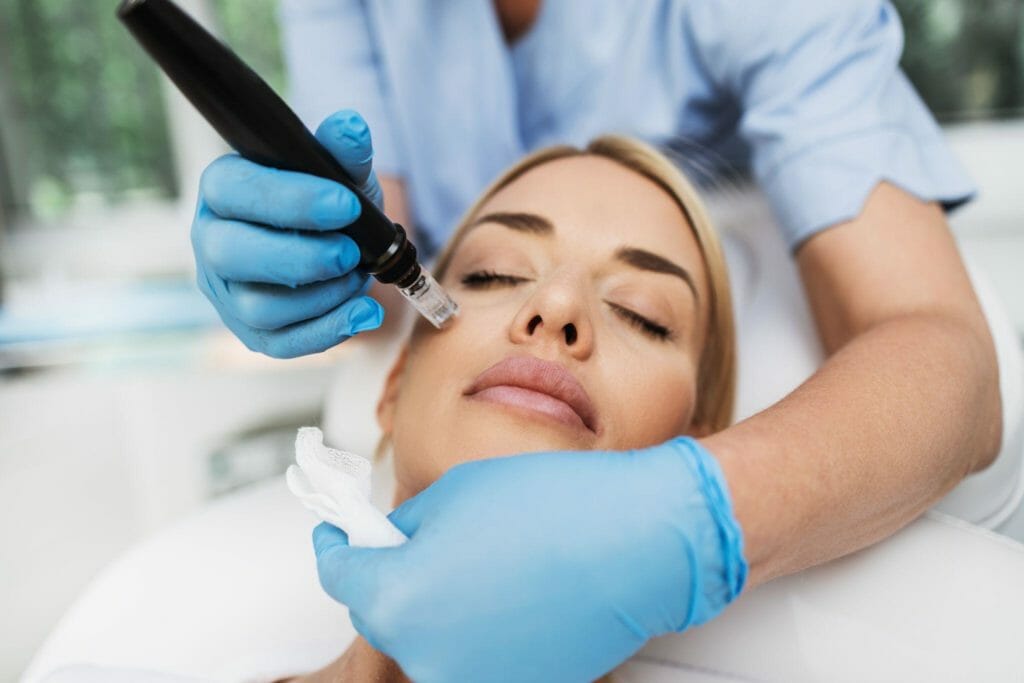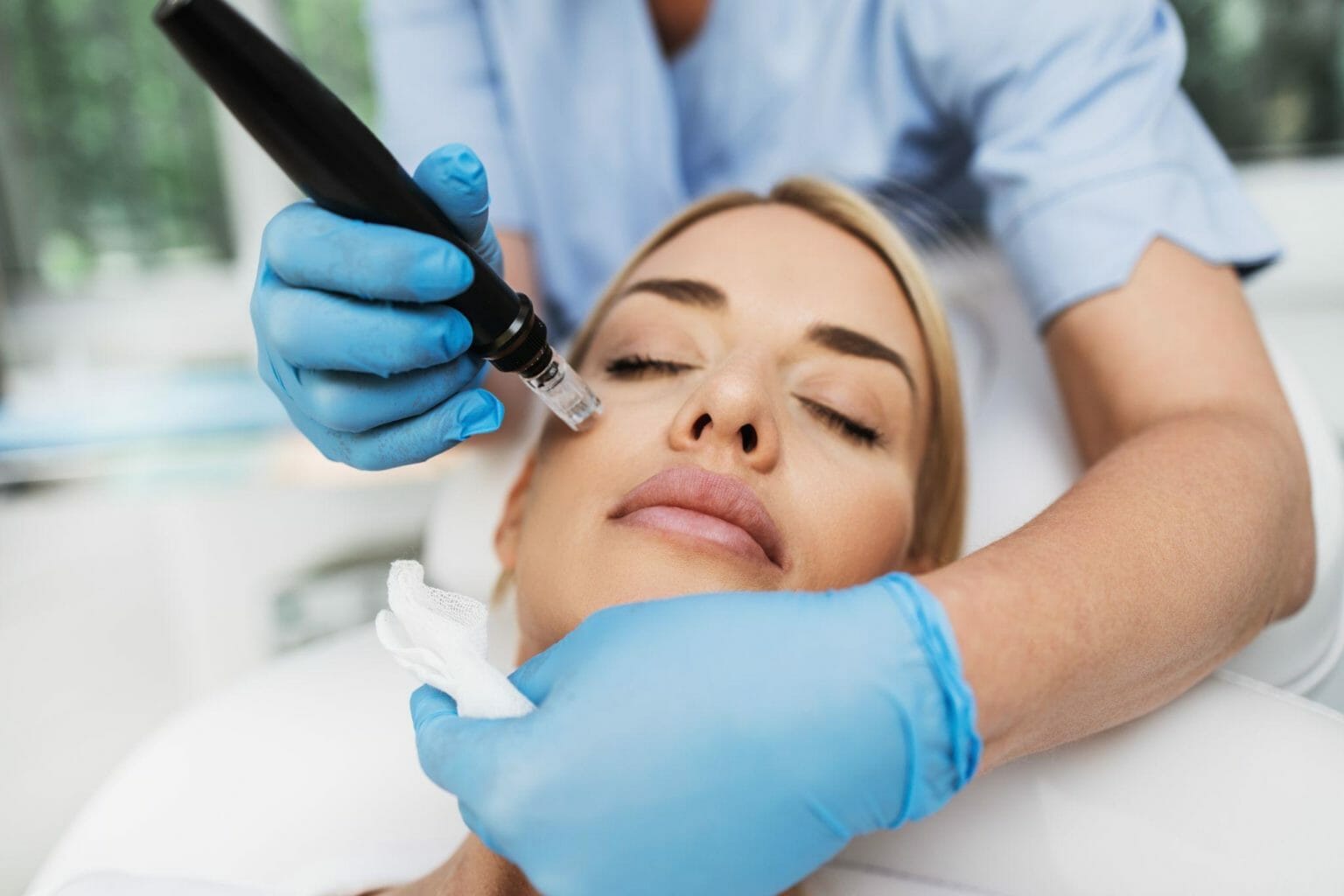 Collagen Induction Therapy: Meet the Pro Treatment, Our Newest Procedure!
Many of our clients seeking collagen induction therapy opt for the Pro Treatment–our newest treatment option that uses micro-needling and Platelet Rich Plasma (PRP) skin rejuvenation therapy.
We use the Eclipse MicroPen to stimulate a process known as micro-needling or Collagen Induction Therapy (CIT). Micro-Needling is a treatment in which controlled micro-perforations are dispensed by an automated micro needle tip. Using this technique results in new production of the skin's own elastin and collagen. This assists in reducing fine lines, acne scars, and the appearance of wrinkles.
Paired with Platelet Rich Plasma (PRO Treatment) Skin Rejuvenation Therapy, micro-needling can naturally improve your texture, tone, and hydration of your skin. How you may ask? Your blood contains eight beneficial growth factors and essential healing properties. With a simple and quick process, your PRP can create a concentration of nutrient-rich cells that will stimulate collagen production and blood supply to the targeted area. Studies have shown that acne scars, wrinkles, dark spots, and pores have been improved with these treatments.
What Can I Expect in an Office Visit for Collagen Induction Therapy / Microneedle Facial?
When you come to Ruth Swissa for collagen induction therapy, or what some refer to as a microneedle facial, you will instantly be made comfortable in our boutique, stylish and relaxing atmosphere while our attentive staff prioritize your comfort and experience. Once you are ready to meet the practitioner, the following steps will occur:
The Practitioner draws a small amount of blood like what is required for a basic lab test.
The blood is placed into a centrifuge for spinning at a very rapid rate to separate the platelets from the other components of the blood.
The platelet-rich plasma is activated to release at least 8 essential growth factors and signaling proteins.
The PRP is applied to your skin and tissues, before, during and after the micro-needling session.
Because all constitutes retrieved in PRP are exclusively from the patient, there is virtually no risk of an allergic reaction or intolerance.
Call Ruth Swissa for a Collagen Induction Therapy Consultation / Microneedle Facial Today
Every one of our clients is unique from the quality of their facial skin to their medical history, and from their beauty goals to service needs. When you call Ruth Swissa for a collagen induction therapy consultation, or information in a microneedle facial, we will get you set up for a visit with Ruth Swissa the world-famous medical makeup and skin rejuvenation experts who has been featured more than 50 times on the hit TV show 'Botched'. Call today and learn how you can achieve all your facial beauty goals quickly, and in an affordable manner with little downtime.