Microneedling is a cosmetic procedure that involves making tiny pricks in the skin with sterilized needles that cause your body to generate more elastin and collagen that works to heal the skin and help people achieve a more youthful look. Also known as collagen induction therapy, the procedure of microneedling is used for overall skin rejuvenation and, when coupled with PRP application, allows for more beneficial results. The PRP is allowed to seep into the dermis through the microchannels created by the micro pen for a delivery of platelet rich growth factor and deep collagen synthesis.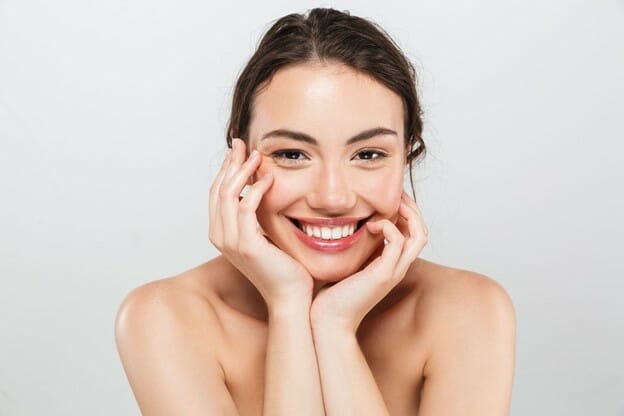 How does Microneedling Work?
Microneedling is a natural treatment that promotes the body's healing-inflammatory response to promote skin regeneration and collagen production. Using the finest technology, our microneedling device will create a collection of fine, micro-injuries to the skin's surface (as the small needles poke the surface of the skin).These needles are inserted at a pre-determined depth to create small microchannels/micropores in the skin which will promote healing and collagen production. This treatment can be coupled with PRP to enhance the results of the skin. Microneedling all-natural skin treatment is safe for all skin types. This treatment is a non-invasive and chemical free treatment which utilizes your own body's 'reparative cells to regenerate new collagen and elastin to rejuvenate your skin.
Where Can I Get The Best Micro Needling Treatments?
There are several people in the medical field that offer microneedling. From medical spas to doctors and dermatologists. However, finding the best microneedling provider is easier said than done. When you can locate a skincare specialist offering the best microneedling treatments for skin rejuvenation, you should look to professionals with decades of experience, and extensive knowledge of skincare and aesthetics – the ideal mixture required to find the best microneedling specialist in Los Angeles. Ruth Swissa's 25+ years experience in this space, as well as her numerous appearances on the hit TV show 'Botched', make her the top microneedling provider in California, and across the country.
At Swissa Med Spa, microneedling is a safe, chemical-free treatment that allows your body to trigger new collagen production for your face. It is a minimally invasive treatment that uses fine needles to create micro-perforations in the skin. This type of controlled dermal injury triggers the body to generate new collagen and elastin. Microneedling helps soften the signs of aging (i.e., fine lines, wrinkles), fade acne scars, minimize pore-size, and generally improve overall skin texture for a youthful and refreshed appearance. Microneedling, unlike some laser treatments, is safe for all skin colors and types.
What are the Benefits of Microneedling?
There are a variety of benefits in microneedling that make it all the rage in skin care. This noninvasive procedure is a popular alternative to certain plastic surgery procedures; it is affordable for virtually any budget, poses significantly fewer risks, and is significantly less painful, if not pain-free altogether (pain is subjective, but most people who get microneedling say it is not painful). Some of the benefits that people experience after microneedling treatments include:
Improves fine lines and deeper wrinkles

Reduces acne scars

Softens stretch marks

Evens skin tone

Lightens hyperpigmentation and sun-spots

Reduces appearance of pores

Firms and smooths skin texture

Heals scars

Reduces broken capillaries and spider veins

Brings back the glow for fresher, younger-looking skin
When you book a microneedling consultation with Ruth Swissa, you will get a better idea of the benefits you will likely experience based on your skin's current condition, age, medical history, and other factors unique to every individual person. Realistic expectations will be set, and soon you will have the appearance of healthier, more youthful skin.
How Long do Microneedling Results Last?
Microblading results last from three to five months. Ultimately, the overall health of your skin will play into how long the results last. Regardless, most people who get microneedling treatments will schedule two follow-up treatments every year to maintain the results. It is important to take very good care of your skin through an at-home beauty routine, and when you book microneedling with Ruth Swissa, a custom care plan will be put together for you to follow at home to help preserve the results if possible. However, virtually everyone is told to avoid excessive exposure to the sun either by wearing a strong sunblock or protective clothing like UV shirts.
What does Microneedling Feel Like?
Microneedling is often described as feeling mildly to moderately uncomfortable with no pain by some, and others have had zero complaints. You will likely feel some minor pressure as the Eclipse Micropen rolls across your skin. The pressure will be more noticeable on areas where the skin is thinner, like on the forehead or bridge of the nose. However, Ruth Swissa uses a numbing cream that's applied before every treatment to help keep patients comfortable.
What Kind of Microneedling Tool is Used?
We use the Eclipse™ Micropen for microneedling, or collagen induction therapy at Swissa Med Spa. This tool is an advanced, medical grade microneedling device that's fully automated and designed to treat minor scarring and the signs of aging.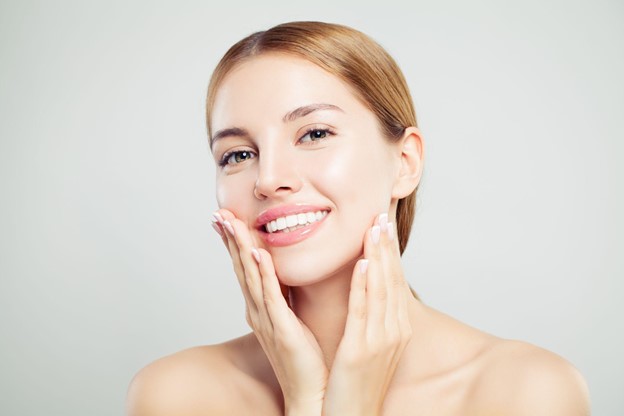 Call Ruth Swissa for a Microneedling Appointment Today
You can take 10 years off your look, improve the texture and condition of your skin, and feel significantly better while avoiding plastic surgery thanks to the ease and convenience of microneedling treatments. Call Ruth Swissa today to book an appointment or consultation, and learn more about this popular skincare treatment service, and the expertise and care that only Ruth Swissa offers.
View this post on Instagram
View this post on Instagram
View this post on Instagram
Ruth Swissa
Proud Member of: